Are Green Gasses The Future of Haulage?
Two green gasses, biomethane and hydrogen, may be the key to creating a sustainable haulage industry in line with the Government's Net Zero targets.
Biomethane
Of the two main energy production processes, biomethane is the most developed. It is produced from organic matter, and exciting new methods of producing it from waste processes such as landfill and manure systems are being developed.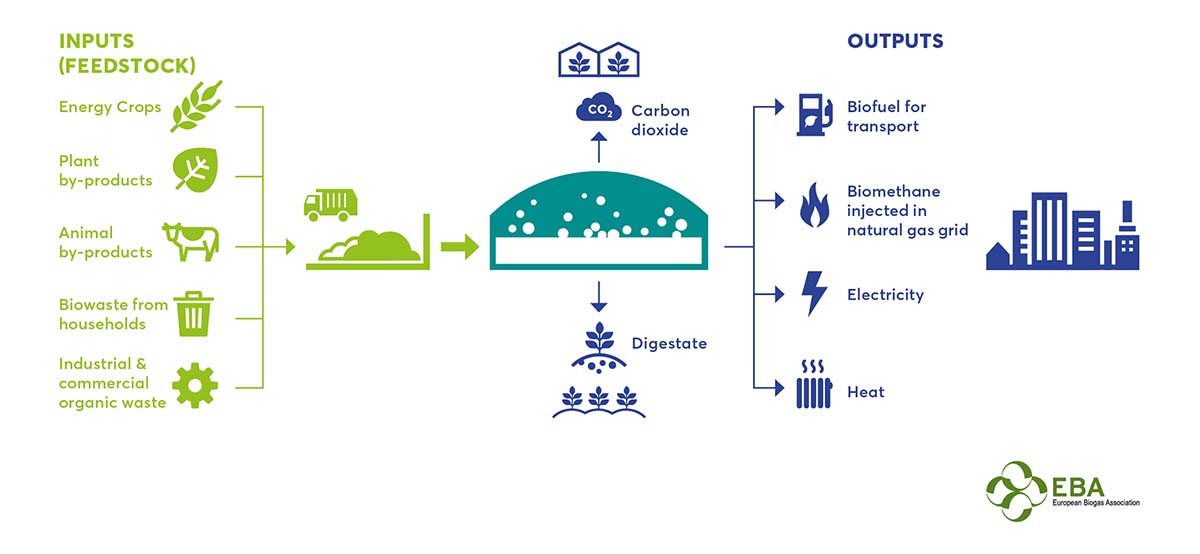 Biomethane technology is already being used in the transport industry. Gas trucks are rapidly being adopted already using predominantly biomethane. In fact, in 2019, 80% of the gas supplied to trucks was biomethane. Compared to hydrogen or battery power technology, biomethane can support even the highest mileage demands, making it ideal for long haul vehicles. A large-scale deployment of biomethane trucks would lead to a 38% reduction in emissions from trucks by 2030.
Green Hydrodgen
Green hydrodgen is believed to be the highest standard of green energy, as it does not produce any carbon emissions at any point in its lifecycle. However, compared to biomethane, this technology is still in its infancy. The current capacity of battery and hydrogen power for automotive use is unsuitable for the demands of heavy duty vehicles. If decarbonisation efforts in road haulage focus solely on zero emission options, it would lead to just a 6% reduction in emissions by 2030.

Where to start?
This demonstrates the strong case for an early deployment of biomethane powered trucks to accelerate decarbonisation, followed by a phase-out as viable zero emission alternatives become available. The economics of gas trucks means that they should start being deployed on the highest-mileage routes, while early hydrogen vehicles are likely to be better suited to small and medium range applications.
Please see the full report here: The Future Role of Gas in Transport (cadentgas.com)